About Bavarian
Service is our specialty. Sure, you could say that we also specialize in import and domestic repairs – VWs and Audis in particular. More importantly though, we take pride in our work and are committed to quality repairs and friendly customer service.
We're all in this together. Our crew is a dedicated group of people, and we all actually like coming to work. And while we always take the job at hand seriously, we still try to make Bavarian a good place to be. We want you to tell your friends and family about our honest, no-BS approach. And more than anything, we want to keep you coming back.
So far, so good. Heck, in our first year of business alone we had over 1000 regular customers. We've never advertised, and over 90% of our business comes directly from referrals. Our recipe for success isn't rocket science: we do our jobs properly, and we treat people right.
Some Quick Facts
opened in Nanaimo Oct. 1996
same staff since the start
100+ years of combined experience
90% of business through referrals & word-of-mouth
senior & student discounts
warranty-approved service & maintenance
See For Yourself
OK, we've made some bold claims about how we treat our customers like family, but we'd rather you come see for yourself.
Call Klyntt at (250) 729-8993 to schedule an appointment, or visit our contact page to send an email or find directions to our shop.
Get to Know Us

Klyntt
Born and raised in Nanaimo, Klyntt started in the automotive industry in 1996 and started at Bavarian in March of 2002. He's the guy that keeps everyone else in check, while at the same time running the service desk and dealing with customers (when you call, you'll talk to Klyntt). And even though organizing the mechanics can be like herding cats, he genuinely likes what he does, and has the smile to prove it.
Strangely enough, when we asked Klyntt what his dream car is, he told us he'd prefer to spend time on his boat – particularly if there's some old country music playing on the stereo.

Random Reviews

Jeff
Jeff brings over 15 years of experience to the team, starting at Bavarian way back in the Spring of 1997. His favourite part about Bavarian is "working with Klyntt" (according to Klyntt, anyway). All joking aside, Jeff really likes working with the entire team, who all seem to thoroughly enjoy what they do.
You might find Jeff driving around Nanaimo in his VW Golf, loudly listening to Anne Murray songs on repeat (particularly her version of "Songbird" – it's his favourite).

Bill
Bill's career in the automotive industry began in 1977, eventually leading up to co-founding Bavarian Imports in 1996 with Harry. Since then, we don't think he's actually left the shop (there are rumours that he sleeps under the lifts). Every day he's a little closer to buying his dream car – a Porsche 930 – but is happy at the moment with his well-loved Toyota Tundra and VW Jetta.
As a VW factory-trained mechanic, Bill is an true gear-head who would rather listen to the sound of an engine over the radio any day of the week.

Russell
Another Nanaimo-ite, Russ discovered his passion for the automotive industry in 1993, and joined the Bavarian crew in the spring of 2000. Russ has a Bachelor of Science from the University of Victoria, but his passion for restoring vintage VWs lead to a career in auto mechanics with Bavarian.
Some 13 years after starting with Bavarian, Russ is an experienced mechanic who loves vintage VWs. His dream car is a 1958 Volkswagen Beetle – glacier blue and supercharged. A word of warning though: don't ask to take his picture.

Harry
Harry has been in the automotive industry since cars drove on wooden tires and you had to start engines with a hand crank. Okay, maybe he's not that old; in reality, he has been working in the industry since 1974, and co-founded Bavarian Imports with Bill in 1996.
When we asked Harry about his dream car, he said "either a Ferrari or a Mazda Miata – whichever comes first". Whether he is in his Subaru, VW Rabbit, or his Dodge pick-up, Harry's a happy guy so long as ZZ Top is on the stereo and the roads are clear.
Learn More About Bavarian
NAPA AutoCare Centre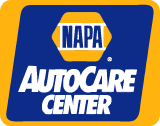 Finding a reputable company that provides quality work at a fair price can be a daunting task in any industry, and mechanic shops are no different. That's why we joined NAPA's AutoCare program: to help you identify Bavarian as a trustworthy and ethical repair shop.
In particular, we want people from out of town to know that we uphold the same high quality standard as other AutoCare shops, and that we are authorized to complete NAPA warranty claims. Remember, Bavarian is not a franchise – we're a local company that is proud of our reputation, integrity, qualifications, and expertise.
Why does this matter? Our NAPA AutoCare badge is a sign of confidence that we can take care of all your import or domestic vehicle needs, professionally and fairly.
Lubrico Authorized Repair Centre

Lubrico Warranty has been providing Canadians with hassle-free warranties on used vehicles since 1977. If you are one of the many who has purchased a Lubrico Warranty, Bavarian is here to help with any approved repairs as a Lubrico Authorized Repair Centre.
Why does this matter? If you have a Lubrico Warranty package and are in need of a warranty repair, we have the experience to get you back on the road ASAP.
Bosch Service Centre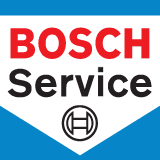 To qualify as a Bosch Car Service centre, Bavarian initially passed a rigorous certification process, based on technical skill, customer service, and shop design/appearance.
And it didn't stop at the first certification: an outside company inspects our shop regularly, using both pre-arranged audits and surprise inspections.
Why does this matter? These ongoing checks ensure that we maintain the highest levels of technical ability and customer satisfaction. And after all, that's what we're here to do: keep our customers coming back.